Carlson Software: a seamless transfer between field and office
The challenge: maintain and develop software for surveying and mining
Collect, create, control and construct: Carlson Software products support the efficient flow of data in land development and mining projects. From concept to completion, there is a specialized application for each stage in the process, from the gathering of existing conditions through the design process, machine control and site management.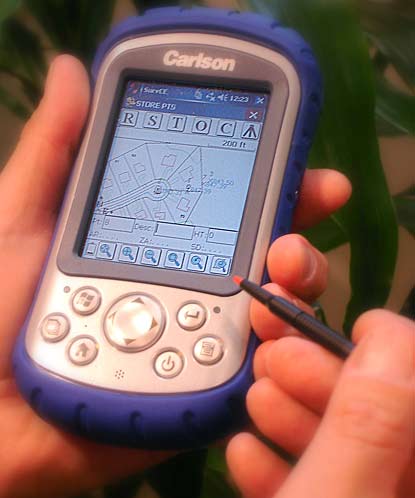 The Kentucky-based company provides powerful, comprehensive and easy to use features, backed by dedicated customer service. "Our goal is to deliver the most complete suite of office and mobile software solutions ever offered for these industries by a single company," comments David Carlson, Senior Vice President of Development for Carlson Software. "We have a wide product range; we have always given free technical support and because we encourage customer feedback our annual releases are always full of customer-driven new features."
Founded in 1983, Carlson went on to become one of the largest independent developers of Autodesk solutions.
The solution: a toolkit for collecting data on the go
Carlson Software uses the Teigha platform extensively for its own development and for the integration of partner products. For the popular Carlson SurvCE data collection, drawing data was originally transferred between programs and users as .dxf files. However, this method entailed extra time, effort and risk because of the steps involved in importing and exporting in .dxf. "Ultimately, we knew we would want to be able to read and write .dwg and .dgn files on a mobile platform for our data collection program. We chose to work with the ODA because it had the only toolkit that we knew of for mobile access to .dwg and .dgn," David Carlson explains. The company also uses the Teigha platform for reading and manipulating the custom drawing objects that Autodesk's Civil 3D package creates.
In 2007 Carlson Software joined the IntelliCAD Technology Consortium (ITC), which uses ODA technology for .dwg reading and writing. As a member of the ITC, Carlson was able to add IntelliCAD, a robust, CAD platform compatible with .dwg files, to its software application suite and offer that as an alternative to AutoCAD for its applications. Customers therefore have a choice of two CAD engines when purchasing Carlson software. "The decision to participate in the ITC and port our applications to IntelliCAD was a very natural evolution for Carlson as it was consistent with our mission to provide independent, non-proprietary single-source solutions with the greatest degree of value to our customers," says David Carlson.
IntelliCAD's support for .dwg files, along with a similar user-interface and programming interfaces made porting the existing source code very straightforward. It took less than six months to complete the port of over 2 million lines of C++ source code and approximately 500 LISP routines.
"The Teigha platform is critical to our success. It is at the core of our technology both in the field and in the office." David Carlson, Senior Vice President of Development, Carlson Software
The result: creating a powerful advantage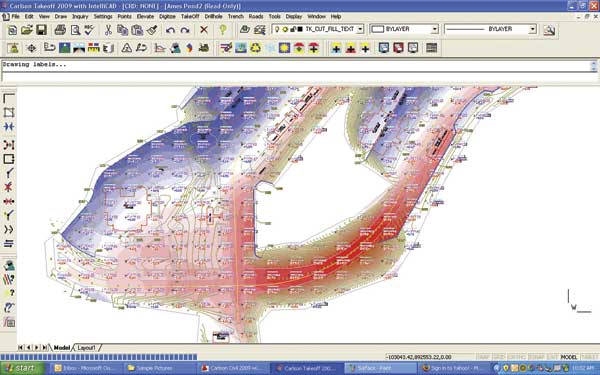 "The ODA is the best in the business at what it does," says David Carlson. "The Teigha platform enables us to work with customers who are using .dwg and .dgn based CAD programs and that opens up tremendous markets. In particular it is a key component in our full-project solution so that the transfer of data from field (survey) to office (design) back to field (construction) is seamless. The ability to work with .dwg and .dgn files in Carlson Software is a powerful advantage."
ODA technology has enabled the company to develop products more quickly and keep costs down as it maintains full compliance with .dwg and .dgn files. As Carlson explains, "Leveraging the Teigha platform has enabled us to focus our own development on our areas of expertise in land development applications."
All Customer Stories