Caddie Software: industry standard .dwg format plus the best CAD tools
The challenge: providing .dwg compliance
Advanced Computer Solutions (ACS) creates, develops, sells and supports the Caddie range of 2D and 3D design, detail and visualization solutions for the architectural, construction and interior design industries.
According to Derek Bretherton, ACS Managing Director, "You don't have to change the way you think to use Caddie: it matches your thought processes and you design using the technology of the industry you are in. We offer a product that gives users something they really can use at an affordable price."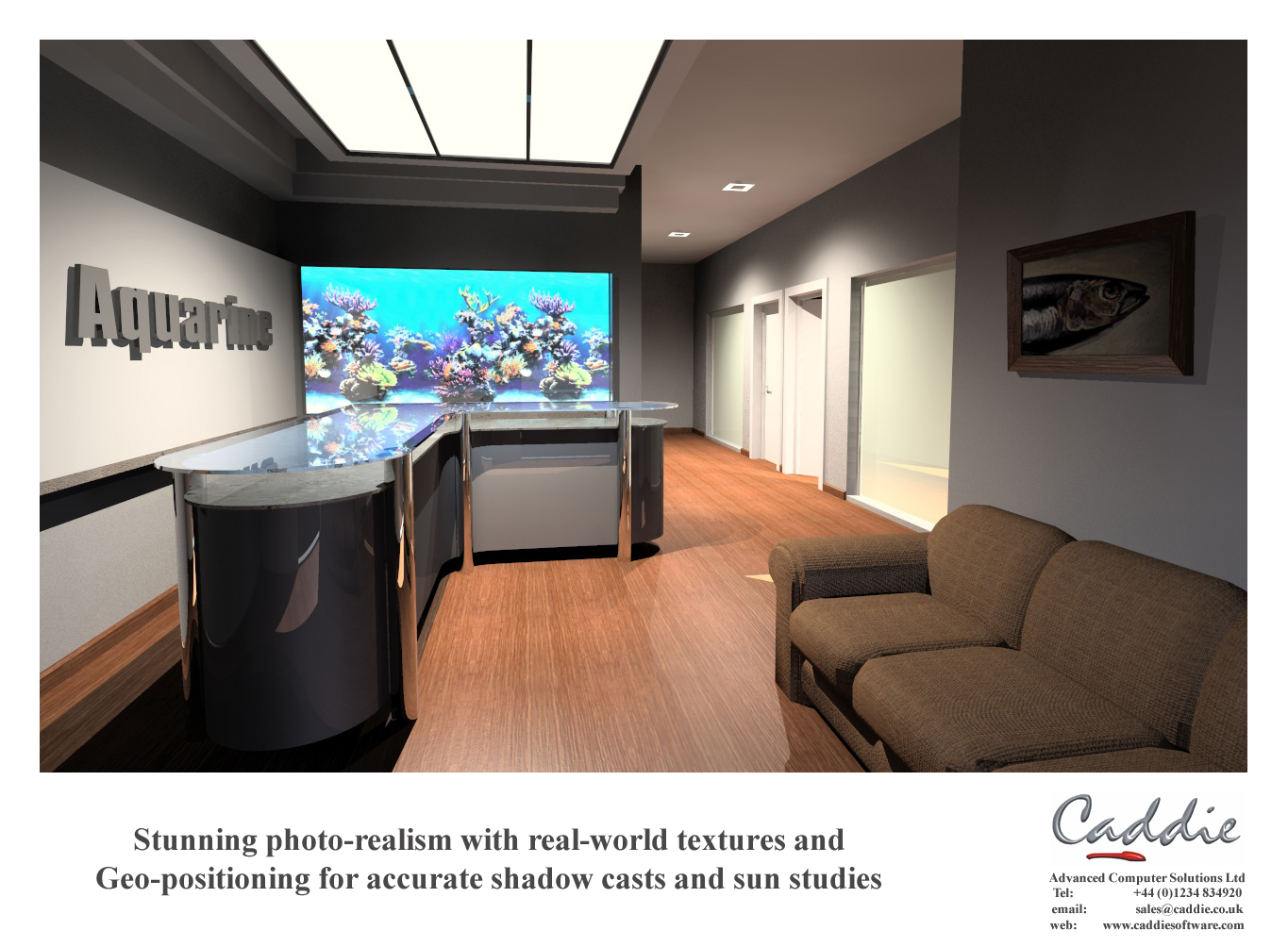 However, in the intensively competitive multi-vendor world, the biggest challenge for ACS was ensuring that software was completely compliant with .dwg as it developed. "Users quite rightly expected that any drawing could be opened and passed on without anybody really knowing what system it was created in," says Derek. "It also became very clear that unless our larger customers were able to work in a common format with other systems which used the .dwg format they would no longer remain our clients. File translation just would not do."
The solution: a choice for Caddie users
ACS joined the ODA in the late 1990s and in 2001 the company upgraded to Founding subscription in order to gain access to the source code. "We fully integrated the Teigha platform and that gave us the ability to work with .dwg files to create and work with Architectural Desktop (ADT) objects," Derek continues. "At the end of the day, .dwg is just a file format and people don't generally buy the file format – people buy the software for what it does for them. Before Teigha, that choice was not available."
Access to the source code has made a huge difference to ACS. As Derek says, "We now have an understanding of what is going on inside and we have the ability to modify it to our requirements."
"For $12,000 a year, the Teigha platform has enabled us to retain existing clients, win new ones and meet the changing needs of users." Derek Bretherton, Managing Director, ACS
The result: winning new clients
According to Derek, drawing with simple lines and arcs was appropriate in the past, and for some users it remains relevant. However, many users are required to address energy efficiency and green issues when designing buildings and this was first reflected in Caddie 17, released in September 2011.
"We made significant use of Teigha Architecture and incorporated automatic scheduling, live energy calculations and intelligent drafting into Caddie. This means that a window is understood as a window and a door as a door, with a collection of relevant properties as opposed to a bunch of lines simply depicting the object."
Membership of the ODA has had a major impact on the business and for Derek, the return-on-investment of subscribing to Teigha is clear. "If users don't like what other people are giving them in terms of a drafting or modeling solution, they can use Caddie without having to worry about the data," he says.
"We have very successfully moved people from other systems and we have successes in mixed environments, too. There are many practices with technicians who use Autodesk products because that is what they were trained on, whereas practice principles often find such product too cumbersome and complex. They just want to create and flesh out their ideas on a CAD system, leaving the detailing to their technicians. That is exactly what they can do with Caddie."
All Customer Stories