If you are new to Teigha and want to try its features without a login and trial license agreement, you can download Teigha Viewer — a free application that illustrates Teigha features. Download Teigha Viewer from this page. Choose the version that fits your requirements (operating system, etc.).
Run Teigha Viewer and open a file. Look through the Teigha Viewer menus and toolbar to get a brief impression of what can be implemented in a Teigha-based application.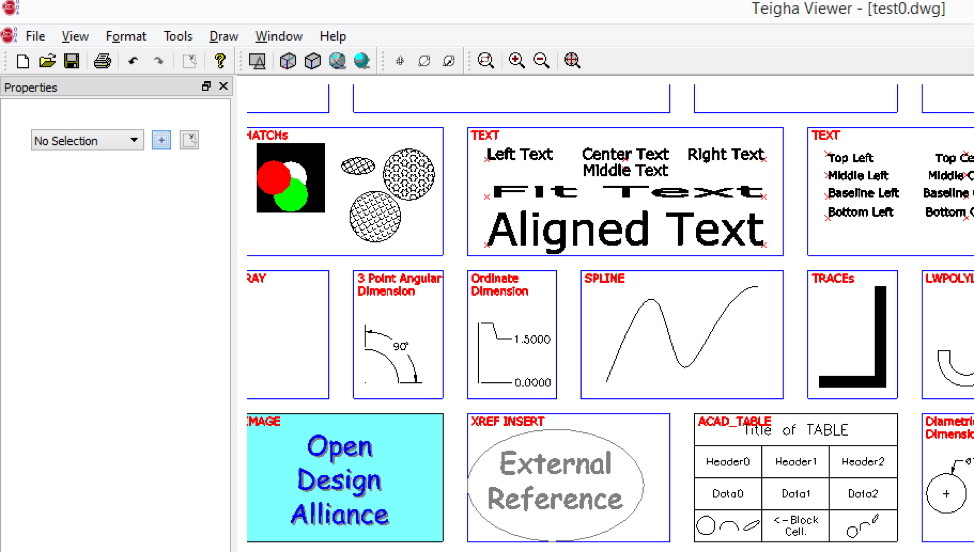 A brief overview of Teigha Viewer features includes:
Load, save, print, and render .dwg, .dxf, .dgn, .dwf files.
Recover and audit damaged .dwg files.
Create new .dwg files.
Zoom, pan, orbit, and select various preset 3D views.
Select and deselect items in a drawing. Delete items from a drawing.
Undo and redo operations in .dwg files.
Draw boxes, spheres, and lines.
Insert raster images into existing .dwg files.
Experience a wide range of ready-to-use commands that implement various features.
It is also possible to enlarge the set of features with additional bridge modules, for instance TD_BimDb.tx for members of the Teigha BIM Special Interest Group.